Presidential Welcome 2023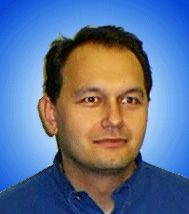 It is a great honor and privilege to serve as President of the International Neural Network Society. I have been a member of INNS since 2002 and have witnessed many great achievements that INNS has accomplished during this period. As NNs and AI are penetrating all aspects of our lives, my focus will be for INNS to further develop its uniquely successful tradition, especially in the areas of education and industrial involvement.
The past two years have been extraordinarily difficult for everyone. The pandemic has dramatically changed the way we live, work and travel. In 2023 we hope to see normal lives and human relationships restored, and even improved, with the development of new technologies.
 
Personal Background
I am a Professor at Imperial College London, UK, and my research is centered around the design of algorithms for Statistical Learning and Machine Intelligence, including Neural Networks, learning on graphs, Big Data, and Statistical Signal Processing. Applications of my research include, inter alia,  machine intelligence for wearables/hearables and machine intelligence for financial applications. Particular emphasis is on "no data is bad data" with the aim to make sense from both real-world data and manifold sources of noise and artefacts, together with the interpretability and explainability of the otherwise black box deep learning algorithms throughout the data processing chain.

Society Activities
Over the past decade, the field of neural networks has continued to expand and our INNS has expanded with it. 
 
Publications and Conferences
The Neural Networks Journal attracts more quality papers and interesting articles each year, such that the impact factor has increased for several years in a row. Many thanks to DeLiang Wang and Taro Toyoizumi for serving as Co-Editors-in-Chief and stewarding our flagship publication. We recognize the contributions of Kenji Doya, the outgoing Co-Editor-in-Chief, and thank him for his continued service to INNS.
 
The INNS flagship conference, the International Joint Conference on Neural Networks (IJCNN), will resume face-to-face in 2023, continuing to provide a solid platform to exchange new ideas and drive the area of Neural Networks and Machine Intelligence. We look forward to you joining us at IJCNN 2023 in Gold Coast, Queensland, Australia on 18-23 June 2023.

Career Development and Student Programs
INNS supports services and activities specifically designed for members' career development. The VP for Education Zenglin Xu and VP for Industry Relations Yoonsuck Choe are creating opportunities for students to engage and learn at IJCNN and beyond.

We are also looking for ways to grow and expand our support of students and early career professionals. Ideas from the INNS membership are always welcome.
 
Continuing Success
I will ensure that the INNS success story continues to expand both in its international relevance and in the experience of its members. I believe INNS is perfectly positioned to influence governments and companies in areas related to NNs and AI in general.

It is my pleasure to serve INNS with the Board of Governors, an outstanding group of talented researchers and experts from academia and industry worldwide. It is an honor to work with such dedicated volunteers, including:
 
Marley Vellasco, Secretary
Danil Prokhorov, Treasurer
Chrisina Jayne, VP for Conferences, Immediate Past President
Seiichi Ozawa, VP for Membership
Zenglin Xu, VP for Education
Francesco Carlo Morabito, VP for Public Relations
Yoonsuck Choe, VP for Industry Relations
Ali Minai, Awards Committee Chair
DeLiang Wang and Taro Toyoizumi, Co-Editors-in-Chief of Elsevier Neural Networks
Have Siegelmann, Women's Chapter Chair
Robert Kozma, College of Fellows Chair
Irwin King, INNS Bylaws Changes Liaison
 
I am excited to serve INNS and its members with our team of INNS volunteers in the coming year. The field of neural networks has changed significantly over the past few years; we believe it is our duty to provide our members with direction for future work, cutting-edge services and products that they need to advance their professional careers.
 
If you have any questions, suggestions, ideas, or comments on how INNS can better serve you and the rest of its members, please contact me at [email protected].
 
Wishing you all a safe and prosperous Happy New Year 2023!
Danilo Mandic
President
International Neural Network Society